Budapest Bitcoin Guide: Bars, Spas and Even Dentists Accept Crypto in Hungary
While travelling might not be our number one priority right now, it's never too early to start planning for your first holiday post-pandemic. And if you're anything like us, you'll want to go somewhere crypto-friendly that accepts bitcoin. Throw in some craft beer and ruin pubs or even some first-class dental tourism opportunities (yes, you've read that right), and Budapest will be just the place you're looking for.
Pubs, bars and cafés – a Bitcoin drinking guide for anyone visiting Budapest
Budapest is famous for its ruin pubs (atmospheric pubs located usually in pre-war buildings filled with retro furniture and unusual decoration), but you can find first-class cafés, bars and pubs all over the country. Whether you're looking for a quiet place to sit down and chat with friends or a more upbeat party scene, you'll find it. And if you want to spend your Bitcoin on beer, you're in luck.
For crypto lovers, Synthesis Craft Beer on Római tér is the place to go. Their craft beers are made in-house and truly one of a kind. Plus, due to its location in a residential area, customers will experience the best (and the worst) of a typical Hungarian neighbourhood.
If you fancy taking a daytrip from Budapest, Pécs is a great city to visit. The city combines culture with coziness, so the best way to enjoy a stroll down the street is with a cup of great coffee in your hands. Kisülés Kávéműhely is famous for its craft coffees and fresh croissants, as well as its super friendly staff. Bitcoiners will probably appreciate that the café accepts Bitcoin and Ethereum, too.
Health and beauty? No problem with Bitcoin
Whether you're looking for a quick haircut or a luxurious spa service, your choices won't be in short supply in Hungary.
You can get a personal trainer paying only with Bitcoin. If you're feeling like playing a game of squash with your friends then jumping into the sauna, Bonyhád should definitely be on your list. And if you're in need of some 'me time', Debrecen has your back. Énidő Klub (which literally translates to 'Me Time Club') offers a wide range of health and beauty services in exchange for cryptocurrencies.
Last but definitely not least, our list can't be complete without mentioning dental tourism. While the average tourist might not choose Hungary for its teeth-whitening opportunities, dental tourism is still very popular in the country due to its fairly low prices and high expertise in dental services. Contident, a dental clinic in Budapest, accepts Bitcoin for its services. Their prices on average are 50 to 70 percent cheaper than in the UK.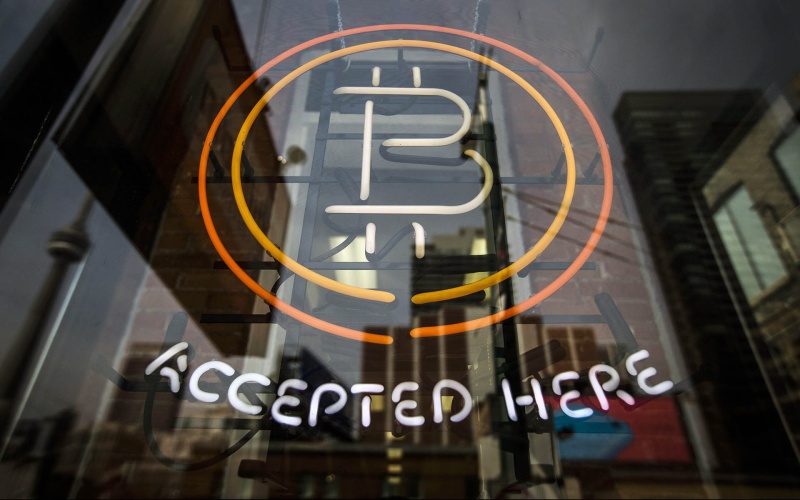 Looking for a lawyer, a consultant or professional marketing services? Budapest got you covered
Budapest doesn't only offer touristy ways to spend your Bitcoin. There's a wide range of services available to anyone with a bit of crypto to spare. Whether you want to get a lawyer, a consultant or marketing services, Hungarian businesses are happy to help.
Apart from services, you can also easily get almost any household product with Bitcoin. Alza.hu sells electronics, sporting goods, games and even beauty products. They deliver all over Hungary and also accept Bitcoin payments.
Feeling like giving back? Donate to charities
After a great trip filled with good food, good drinks and an even better spa day, feeling charitable is a quite usual occurrence. Good news is that you won't have to wait to give back until you get home. By donating your Bitcoin or Ethereum to SOS Gyermekfalvak Alapítvány you too can help kids in state care find a loving home.
Didn't find anything you like? Get the local currency from a bitcoin ATM in Budapest
And if there's still a place you really want to visit in Budapest that unfortunately does not accept crypto (yet), there's always one more way for you to go: using bitcoin ATMs.
There are currently 50 BTMs operating in Hungary, with most – but not all – located in Budapest. These are usually in very easily accessible places. You can find them in cafés, shopping centers or even e-sport bars like Barcraft, so you won't have to aimlessly walk around to find a BTM in the city. The full list is always available on CoinATMRadar. It's usually better to check the latest updates before you visit one of the ATMs, because availability changes quite frequently.
There are some other crypto-friendly places listed here. You might need Google Translate, though, as the list is in Hungarian.
(You can also indirectly support Bitcoin acceptance and coffee stores in Budapest by donating to the author (BTC address: 1GhJuwKdwXxEwmrc2ryiMqR1nW3bUBn2kk). Unfortunately, I can assure you that I will spend it in a local café.)